TOPICAL MATTERS and NEWS
The Railway Duke
Having just celebrated the 150th Anniversary of the opening of the Duke of Sutherland's Railway (a year late thanks to Covid) we've been sent this entertaining article about the Duke, by Susy MacAulay, which appeared recently in the Press & Journal.
Posted 14-07-22
2022 Conference - David Simpson Slides
For those who missed our AGM & Conference on 17 June, or would like an opportunity to see them in detail, here is David Simpson's presentation and notes. David is ScotRail's Service Delivery Director.
Posted 11-07-22
Far North Express Backnumbers
We have copies of the last six issues of Far North Express available for purchase at £3.00 each to cover UK p+p.
If you live outside the UK, please email for a price.
FNE 81
September 2020
FNE 82
January 2021
FNE 83
May 2021
FNE 84
September 2021
FNE 85
February 2022
FNE 86
May 2022
Dunrobin Locomotive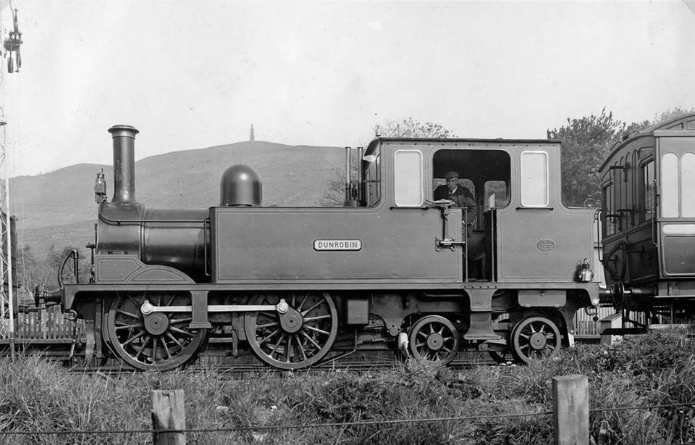 With the recent Centenary+1 event at Helmsdale commemorating the 1871 opening of the "Duke of Sutherland's Railway", one might wonder if there is any news about the second of the two locomotives owned by the Dukes.
Dunrobin is currently being restored at Beamish and at the Severn Valley Railway. The Beamish Museum Blog carried an article in 2021 marking the 10th anniversary of the locomotive's arrival there.
Posted 04-07-22
Some good news!
Most of the Inverness-Wick and return trains have been restored. Only the 08:02 Wick-Inverness is missing.
Also the 21:29 Inverness-Tain, 06:14 Ardgay-Inverness and 22:44 Tain-Inverness are now running.
Posted 28-06-22
FoFNL AGM & Conference 2022
Great to report that our 2022 AGM & Conference was a success in spite of all the rail problems. We had over 50 attendees who heard excellent talks from Kate Forbes MSP, Matt Powell of Network Rail and Phil Sherratt, editor of Modern Railways magazine.
We now know for certain that NR is to build the passing loop we've been campaigning for for years. The Delmore Loop, near Inverness, should be opened in 2024 and will go a long way to resolving the difficulties caused by late-running trains on the busier section shared with the Kyle Line.
David Simpson from ScotRail was also due to give a presentation but was called back home en route to Dingwall because of a family emergency (all is OK now). Luckily we had his slides with us and were able to give a simplified version of his talk - lacking David's enthusiastic delivery unfortunately!
Our thanks also go to the National Hotel in Dingwall which hosted the event. The present owners have only been in charge since March and have already transformed the hotel. The staff and owners could not have been more welcoming and helpful - nothing was too much trouble.
Posted 21-06-22
Note to FoFNL Members
We've had a problem with the mailing of the current issue of Far North Express, some faulty envelopes have opened in transit and let the magazine out, so that an empty envelope is all that arrives.
If you are either a member, or know that you are on our complimentaries list, and receive an empty envelope, please get in touch and we'll send out another copy.
Posted 30-05-22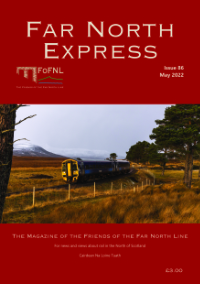 Far North Express
Our May issue has now been published and is on its way to our members. It will be added to our website as always, a month after publication.
This issue contains our reactions and official responses to the publication of the STPR2 Draft Report at the beginning of this year.
If you'd like to receive three copies of FNE per year at no extra charge, and support FoFNL into the bargain, please head to our joining page where you can join instantly using PayPal, or of course more traditional methods are accepted too.
New members receive a complimentary copy of our 25th Anniversary book while stocks last.
Posted 24-05-22
Far North Line Service Halved
ScotRail has announced temporary timetables from Monday 23 May in response to the refusal of some train drivers to work overtime, or work on rest days, ahead of a strike ballot.
See our timetable page for details.
Posted 18-05-22
AGM & Conference 2022
Our 2022 event looks set to take place as planned on Friday 17 June. The venue is the National Hotel, Dingwall, which is close to the station.
Our speakers will include David Simpson, Service Delivery Director, ScotRail; Phil Sherratt, Editor, Modern Railways; and a Network Rail sponsor of current work on the Far North Line.
The AGM will take place at 10:30 followed by the Conference at around 11:15, which is also open to members of the public.
We very much hope that many FoFNL members are able to attend. The National Hotel has kindly offered a special rate for attendees of £85 per night. If you wish to take up this offer please phone 07377 355807 letting them know that your are attending the event.
Posted 12-05-22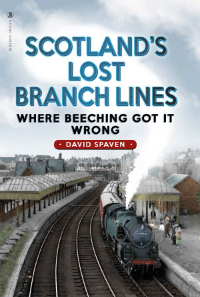 Scotland's Lost Branch Lines

Where Beeching Got it Wrong
Eminent railway author and FoFNL Committee member, David Spaven, has published a study of what happened to many of Scotland's railways after the Beeching Report of 1963.
This is a forensic examination of what happened and why, and is linked to what may happen in the future, now that most people, including politicians, understand that "Railways Are the Future" for transport in Scotland.
There are many lessons to be learned, and this book should be essential reading for all involved in the railways' future - especially members of the Scottish Government, who actually have the power to do what's necessary.
The Radio Scotland programme Scotland Outdoors devoted its 30 March edition to an interview with David, on board a train from Edinburgh on the Borders Railway. This is well worth a listen and illustrates how things have changed since 1963.
David's book can be purchased from the Birlinn website, price: £30.
Posted 12-05-22
Personalised Pocket Timetables
ScotRail has just told us about an excellent feature on the National Rail Enquiries website, it's called Pocket Timetables and it will produce a custom timetable which you can read, or download as a .pdf file, containing journey information in four hour slots for outward and for return journeys on the day(s) of your choice.
The page can be found at https://ojp.nationalrail.co.uk/service/pockettimetable/search
For something so useful it is extremely well hidden. If you did not know about it you probably wouldn't stumble across it. If you knew it existed and tried to find it yourself you would have to start at the National Rail Enquiries home page, then near the bottom of the page in a box choose "Travel Tools & Alerts", which takes you to a page headed "Travel Tools". You would then need to click on "Timetables" in the little box called "Related Links" which takes you to a page called "National Rail Timetable" and there at last is a yellow button labelled "Get your Pocket Timetable"!
Now that ScotRail does not produce timetables showing connections (and has no plans to do so) it is difficult to plan a journey involving a change. For example, Tain to Elgin involves two timetables and this facility makes it really easy, showing the change required, the times at Inverness and the journey duration.
Since writing the above ScotRail has informed us of another website that offers a similar service, with whole day's timetables being given. This is Swiss Railways page:
https://www.sbb.ch/en/timetable/online-timetable/pdf-timetables/personal-pocket-timetable/download.html
'FIT FOR THE FUTURE'
Transform Scotland's Response to ScotRail's Timetable Consultation
In May Professor Iain Docherty issued a report called 'Scotland's Railway after the Pandemic'. In September ScotRail carried out a public consultation, 'Fit For the Future' about its planned timetable changes. This is Transform Scotland's response.
It is a short document but well worth reading - especially by Scottish Ministers who appear somewhat slow to grasp the transport changes needed to achieve their own decarbonisation targets.
Open Letter to The Highland Council
Since the initial press release from The Highland Council instructing the Scottish Government not to reduce its commitment to dualling the remainder of the A9 between Inverness and Perth and the A96 which we reported on in our September magazine - The Highland Council on the Wrong Side of the Road there have been several more exchanges in the Highland press.
An article on 1 October in the Press & Journal concerning the release of road casualty figures for the Highlands, prompted The Highland Council to step in again, demanding the full dualling of the roads. We could not let this pass unchallenged as expanding road provision is the wrong priority as we tackle climate change.
On 12 October we sent an open letter to the council and the following day issued a press release saying that we had done this.
Our aim is to promote discussion and to persuade The Highland Council to take the urgent need for investment in Highland railways seriously. In the run-up to COP26 it is surprising to see the council so unaware of what's needed.
We have since had a meeting to discuss how the council can improve its support for rail in which we were assured that THC is very aware of the shortcomings of raiulways in the Highlands and supports any initiative to improve them.
Request for Information
We've had a request from the Friends of the West Highland Line for any information anyone might have about a company called McCreath, Taylor and Co. Ltd. which was based in Antrim. They had a branch office/depot at Muir of Ord in the 1950s and also operated at Lentran station on the Far North Line.
The company imported tar and bitumen from Ireland into Ardrossan and it was transported by rail in Scotland. They also had a fleet of road tankers.
If you do have any knowledge of this company please email us.
Dunrobin - Ten Years On
This year marked the 150th Anniversary of the opening of the Duke of Sutherland's Railway (Golspie to Helmsdale).
Unfortunately there wasn't enough space in the next issue of Far North Express, which is at the printer at this moment, to include a hoped-for catch-up about the Fourth Duke's 1895 locomotive which is at Beamish under restoration after spending many years in Canada.
We will cover this in the future, but in the meantime here is the Beamish blog from May 2021 marking ten years since Dunrobin's return.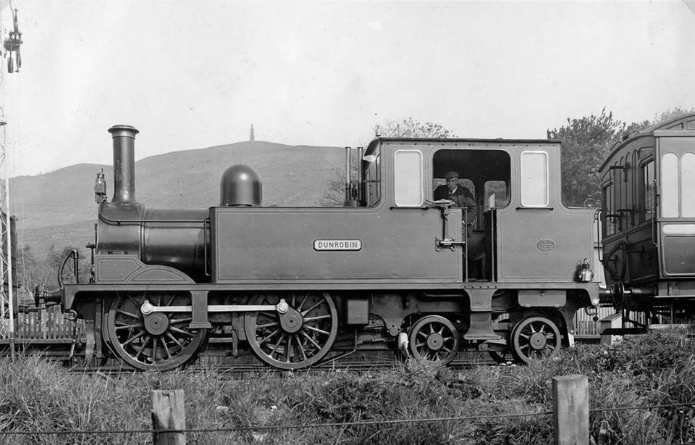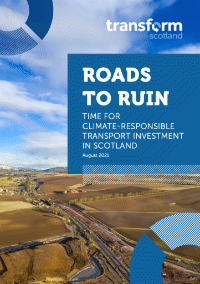 Roads to Ruin
TIME FOR CLIMATE-RESPONSIBLE TRANSPORT INVESTMENT IN SCOTLAND
This new report from Transform Scotland tackles the issue of new road construction in Scotland being based on political considerations, rather than need, and how this flies in the face of the Scottish Government's declared policy of modal shift away from road to tackle the danger of extreme climate change.
FoFNL never stops talking about this problem. Unfortunately, even the most pro-rail MSPs in Holyrood seem to have difficulty with the idea of explaining to the electorate that it is no longer viable to spend money on gigantic road projects whose original justification was an ever upwards increase in road use.
Yes, all car drivers, including the writer of these words, prefer zipping along a dual carriageway uninterrupted by slower vehicles - we all have to realise that collectively we can no longer afford that luxury. The Scottish Government must take a strong lead in this.
New Scottish Government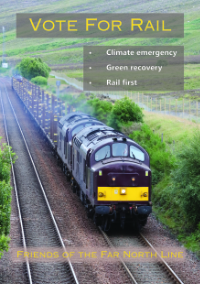 Now that the new Government is in place we hope that all the MSPs remember the election pamphlet we sent them at the start of the campaign.
We asked all 409 candidates who received a copy of the pamphlet to let us know that they understood the need for rapid progress in the building of essential infrastructure for the railways in the Highlands. We received a 3.4% response rate, which was pretty disappointing. Perhaps all the candidates did understand, but were too busy campaigning to let us know.
It was gratifying for us, as an apolitical campaign group, that the expressions of support came from all parties, with LibDem, Conservative and SNP evenly split, one Labour response but nothing from any Green candidate.
Since posting this we have been told that Ariane Burgess, the lead Scottish Green Highlands and Islands candidate, had in fact sent us a message of support on behalf of all the Green candidates - somehow it had gone missing!
In any case the Scottish Green Party has always understood what needs to be done, as shown by their excellent Rail For All report.
At this moment the best thing the Scottish Government could do for railways in Scotland is to put aside politics and adopt Rail For All as policy!
Rail for All - new report on Scotland's rail system.
This report by Deltix Transport Consulting was commissioned by the Scottish Green Party to produce wide-ranging proposals for the railways of Scotland. This is the kind of 'big thinking' that we think is necessary. It is a 'can-do' approach.
National Charities Call For Transport Spending Review
Transform Scotland, of whom FoFNL is a member, has joined forces with Paths for All, RSPB Scotland, Sustrans Scotland, and WWF Scotland, to send a strongly-worded call to the Scottish Government to act on its declared policy of modal shift from road to rail, and to abandon its incompatible plans, including dualling the A9 and A96.
The letter is in response to the government's draft Infrastructure Investment Plan. The reasons for sending it are explained in the Transform blog.
Greens Open Campaign to Dual the HML
Whilst FoFNL is an apolitical organisation, we can only applaud this campaign which has been set up by the Scottish Green Party to persuade the Scottish Government to act on the promise it made in 2008 to invest properly in the Highland Main Line.
The government protests that it has been investing in the line. This is true - £57m has been spent on extending a couple of passing loops and modernising some signalling. This does not compare well with the £3bn currently being spent on dualling the A9 between Perth and Inverness.
It is the railway that needs to be dualled as most of it is 'single-track-with-passing-places', hardly the kind of infrastructure you would expect the government to provide between its cities, especially having declared a 'climate emergency'.
The campaign can be found here. Please follow the link and fill in the form to send the Minister a message. Forget party politics, this is bigger than that.
This is not a local issue either. We support this because it is the rail route passengers use to get to the Far North Line from most of Scotland and further south.
Somehow the Scottish Government needs to realise that it has obligations, as declared in 2008 by the then First Minister on a visit to Inverness, referring to the HML, "Railways must at least compete with the roads."
Scottish Government's Rail Services Decarbonisation Action Plan
Transport Scotland has published the Scottish Government's Rail Services Decarbonisation Action Plan.
We are very pleased to see all this in print now, showing the government's commitment to removing the use of fossil fuels from the railway as far as possible by 2035.
We were aware that electrification to Tain was being considered - it won't happen for quite a long time, but it's good to see it in print. A copy of the Plan is available here.
It is vital now to convince ministers and other MSPs that the Highland Main Line and the Inverness-Aberdeen line are doubled before being electrified. It would become a much more expensive process after electrification, unless full provision was made for double-track bridges etc, as well as avoiding placing masts where the additional track will be.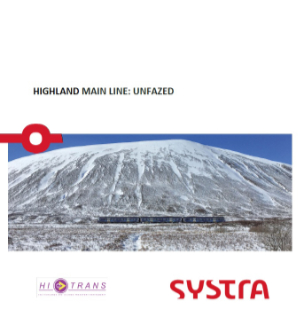 HIGHLAND MAIN LINE: UNFAZED
HITRANS has commissioned SYSTRA to undertake a review of the current operation of, and investment in, the Highland Main Line (HML) between Perth and Inverness. This report seeks to understand the possible interventions required to address journey time and connectivity issues that previous investments have not resolved.
This is well worth a read. The ground it covers will be familiar to readers of FoFNL's magazine since the HML shortcomings are a major topic in every issue!
You can read it here.

Join FoFNL with PayPal!
FoFNL has now added the option to pay for membership using PayPal.
This means you can join us without having to fill in an application form and post it!
Just to remind you, we offer one year's membership for £15.00, continuous membership for £12.00 per annum and Life membership for £120.00. All can be purchased at the click of a button.
If you're not yet a member please head to our joining page now!
All new members receive a free copy of FoFNL 25 while stocks last!
FoFNL 25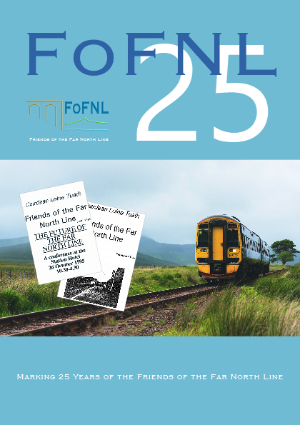 FoFNL has published a 76pp A5 book to mark the 25th anniversary of its formation.
The book contains articles written specially, a 'timeline' of excerpts from our magazines/newsletters and other documents, and some pages of beautiful photographs of the line.
It gives an idea of what rail campaigning consists of - and how long it can sometimes take for things to come to fruition!
It is available directly from us, priced £5.00 including p+p.
If you do not wish to purchase using PayPal please either send an email to admin@fofnl.org.uk and make a BACS payment to:
Acc no: 00358919
Sort code: 80-91-26
IBAN: GB11 BOFS 8091 2600 3589 19
using your name as reference,
or post a cheque, payable to Friends of the Far North Line for £5.00 to:
FoFNL 25
3 Villafield Loan
Bishopbriggs
Glasgow
G64 3NZ
Far North Line Review Team Report
Last week the long-awaited Far North Line Review Team Report was signed off by ministers and its plans published by Transport Scotland.
Because of the way projects are now managed, the main infrastructure work is not listed in detail as it is still going through early development work. Unlike previous Control Periods where projects were announced by Transport Scotland before some of the detailed work had been done, and were therefore at risk of running over budget, definite commitment will now be given once all the costs are known. This is the 'pipeline' approach, where projects which will be started in the current Control period (CP6) are not yet officially committed.
From the point of view of campaigners, such as FoFNL, this can be frustrating. Suffice to say at this point that, given that the likely cost of the works outlined in the Report is already known, and that the whole new service specification (timetable and service pattern) which has been agreed in the Report depends on the infrastructure work being done, it is hard to see a scenario in which it will not take place. We just hope it's pretty soon!
Transport Scotland Press Release - 1 November 2019
Transport Scotland FNLRT Report.
Facebook
FoFNL now has a page on Facebook.
We are hoping our page will stimulate interest in what we do and the Far North Line in general. Please have a look at our page, like it (if you do!) and share it with your friends.

Audio Guides to the Far North Line
The Scottish Natural Heritage website used to carry some excellent audio guides to the Far North Line. They were in MP3 format and were ideal for listening to on the train.
We now have them hosted on our site.
Window Gazer's Guide
If you are travelling along the Far North Line you might like to enhance your journey by downloading our guide, written by Richard Ardern, one of our committee members and very prolific article writer for Far North Express!
The Guide is in .pdf format so you will be able to follow it on any smartphone or tablet.
If you have any comments or require any information please contact FoFNL by
E-mail
Welcome to the Friends of The Far North Line
The Friends of the Far North Line is the campaign group for rail north of Inverness, lobbying for improved services for local users, tourists and freight.
Our website will give you an insight to FoFNL's successes and concerns. You will find a complete collection of newsletters dating back to 1998 as well as an archive of interesting documents.
This is a map of the Far North Line which is situated in the northernmost part of Scotland. Hovering the pointer over the name of a station will display a local photo.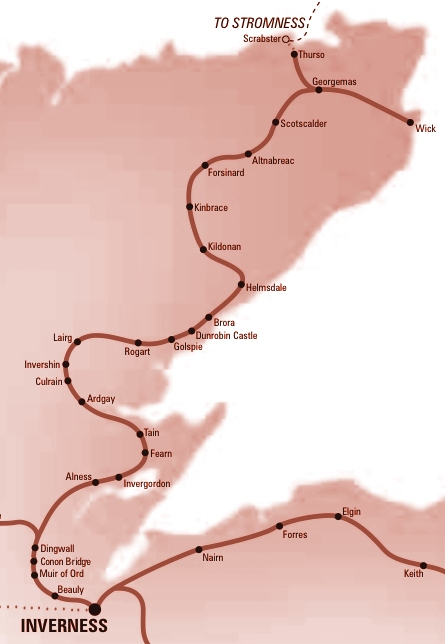 For a list of our aims please visit our "Aims & Actions" page.
Our 1995 conference for rail interests was the precursor of the Highland Rail Partnership a collaborative body spanning the Council, Highlands and Islands Enterprise, local Enterprise companies, rail operators, the Friends Groups and others.
Campaigning successes include the Easter Ross commuter train, Beauly and Conon Bridge stations, all-year Sunday trains, initiating the re-introduction of significant freight, the transporting of extremely long lengths of pipe to Wick, and the building of a footbridge alongside the Shin Viaduct. A substantial increase in freight is still needed and we will continue to persuade haulage contractors that there is an alternative to driving long distances over inadequate roads. Perhaps our most surprising, and gratifying, achievement was persuading the powers-that-be that retention toilets could be fitted to the Class 158 trains - having been assured it would be impossible!
In the mid 1980s there was a proposal to include railway in the A9 Dornoch Firth Crossing, thereby shortening the route of the line by around 25 miles. This did not come to fruition and FoFNL takes the view that the money needed for such a project now will not become available.
We continue to seek shortened journey times and hourly services between Inverness and Tain. We aim to work in partnerships, we publish a thrice yearly Newsletter, we are democratically governed through our AGM and a geographically representative committee.
---
Join...
If you would like to join The Friends of The Far North Line please either visit our joining page, where you can join instantly using PayPal, or download, print out and complete the application form. If you prefer, you can phone our Membership Secretary on +44 (0)1334 475311. Annual membership is only £15.00 (£12.00 if you set up a standing order) for individuals and £17.00 for corporate or organisation membership.
---
Office Bearers
Rhoda Grant MSP
Maree Todd MSP
David Start
2 Leigh Road
Hildenborough
Tonbridge
Kent
TN11 9AB


Angus Stewart
36 Learmonth Place
St Andrews
Fife
KY16 8XF


Richard Ardern, Inverness
Mike Lunan, Thurso
Iain MacDonald, Alness
Richard Mansfield, Inverness
Malcolm Wood, Ardgay
The photo of Culrain station was taken by Peter Van Den Bossche and the photo of Altnabreac by Dennis Troughton. Both are used under the Creative Commons Licence.